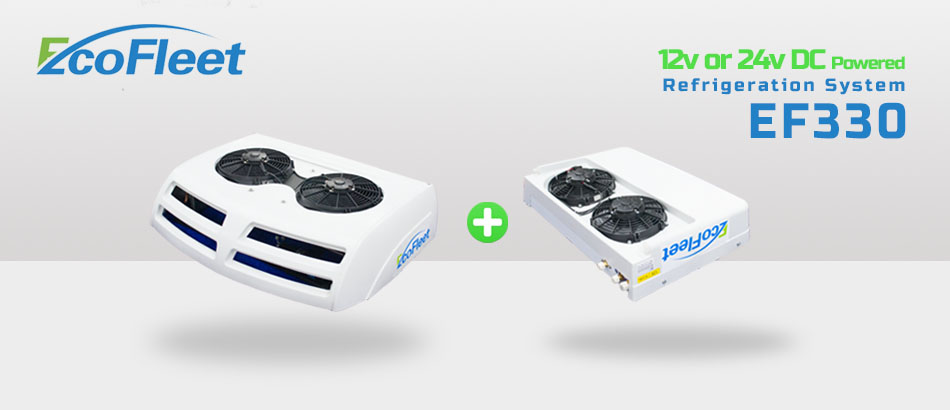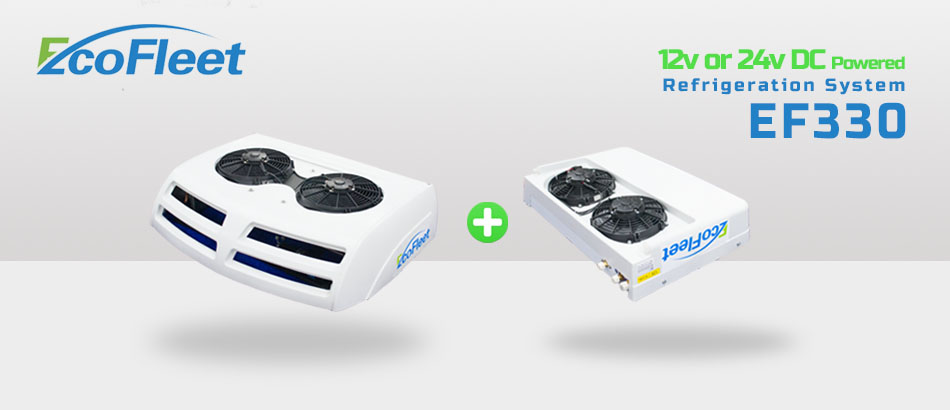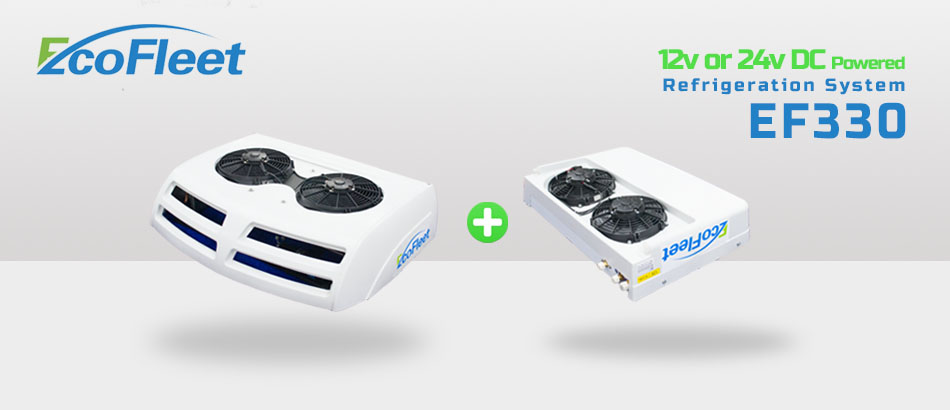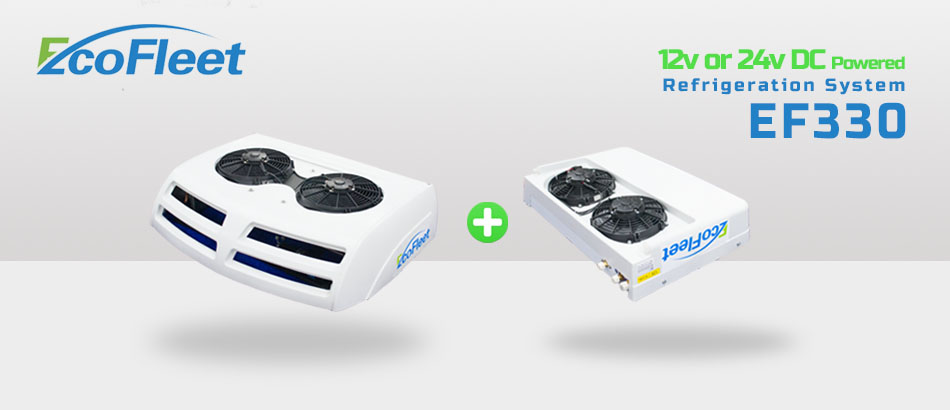 Overview
Features
Specification
Download
Online Inquiry
Ecofleet EF330 Transport Refrigeration Units are designed for fresh, frozen application on 8-12m3 refrigeration trucks and vans. If you are looking for maximum cooling capacity at 9250 Btu/H (2710W). The EF330 will be the smart choice for you. EF330 refrigeration units provide sustainable temperature control without accompanying noise, fuel costs or emissions.
Electric compressor, evaporator, condenser, expansion valve, dryer, fan, control panel, pipeline, wire harness, battery is optional.

1.High cooling air flow with 2 fans, all electric unit
2. No compressor on vehicle engine
3. In cab controls with digital thermometer
4. Ultra slim evaporator for maximum load space
5. Automatic hot gas defrost
6. Low maintenance
7. R134a coolant which meets all ozone protection requirement.
8.12v or 24v to choose
9. Electric Plug-In Standby
Model

EF330

Voltage

12V/24V

Refrigerant gas

R134A

Cooling Tempertaure

-5 Celsius Degree

Cooling Capacity

+5℃ (41℉)

3280 W

11200 Btu/H

0℃ (32℉)

3030 W

10350 Btu/H

-5℃ (23℉)

2710 W

9250 Btu/H

Compressor

DC Brushless Electrical compressor

Cooling Air

≧1400m³/h

Condenser air

≧3600m³/h

Working current

12V 92A

24V 61A

Max current

12V 97.7A

24V 78.8A

Condenser size

1050*783*194mm

Condenser weight

35 kg

Evaporator size

766*520*130mm

Evaporator weight

14.5 kg

Charge Gas

1.3 kg

Defrost

Hot gas defrost

Controller

Digital

Applicable Volume

11-12M3 (+5℃)

10-11M3 (0℃)

8-10M3(-5℃)

Package size

Con. 1100*850*300mm
Evp. 800*560*170mm
Leave Messages Please Feel free to give your inquiry in the form below.We will reply you in 24 hours.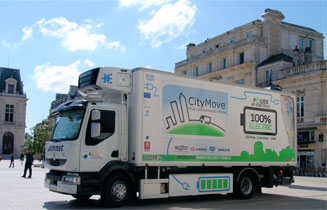 Spare parts
Additional and Spare Items From Ecofleet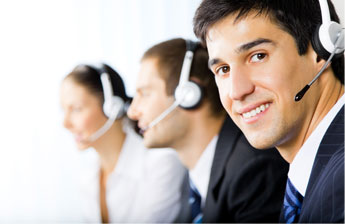 contact us
Tel :0086-21-51212197
Email :info@ecofleetcooling.com