FIRST RATE SERVICE
Shanghai EcoFleet has always delivered the right equipment at the right price. EcoFleet Financial Services offer a variety of tailored financing solutions and worldwide shipping arrangements for our clients. Please email us with your specific requirements so that we may suggest the most viable options for transporting your goods.
EcoFleet will train your technicians; provide follow-up visits to review the equipment use, and advice on optimal utilization of wear parts.
Everything EcoFleet do, only to let customers get more benefits in their market and get more business opportunities to gain more value for their customers and the community.
EcoFleet develops philosophy, and always adhere to the "science, technology and quality peer technology is the root, innovation is the soul" talent as the enterprise development and competitiveness of the country. The development of the company adhere to the concept of "first-class talent is the basis of building a first-class enterprise" has always been to focus on the training and improving.
EcoFleet regards our product quality as the soul of the enterprise, the main parts and wearing parts are made of high-quality top brands parts from internal or external markets, coupled with advanced processing technology, the equipment to be durable.

24-hour service hotline:
0086-13849389278 Zhengzhou
0086-21-51212197 Shanghai



At EcoFleet, we are dedicated to our clients.
Every day, we help client like you get their inquiry back on our no idle air conditioner and all electric refrigeration unit.
"Customer-oriented", provides a full range of quality services for our customers;
"Service core" most valuable customers tailored products;
"Focus on quality, full-service customers!
The company pursues high standard manufacturing and qualified products. In 2014, all EcoFleet products had passed the CE certification and entered European market. In 2013, No Idle Air Conditioners had been test in Canada and German for HEC Environment and Thermal Test and EMC Test Certificate. In 2012, we had got ISO certificate. Depending on the stable and lasting capabilities, our products are well known to international market such as USA, Canada, Mexico, Chile, Australia, New Zealand, German, UK, Italy, South Africa,etc.

Certificates:
ISO/TS 16949:2009 certificate
ISO9001:2008 certificate
German EMC Test Certificate
Canada HEC Environment and Thermal Test
CE certificate

Our team understands your needs, we know that as well as requiring all the essential ship services and port planning. High quality service is what we are pursuing. And our high quality service team is ready to provide you with fast and efficient service from the tailored solutions for competitive production process to free training of complete air conditioner installation.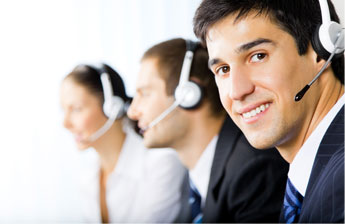 contact us
Tel :0086-21-51212197
Email :info@ecofleetcooling.com